Horchata de chufas
TIGERNUTS MILK – HORCHATA (4 PERSONS)
INGREDIENTS
Dry Tigernuts
Chilled Water (A part of it must be almost ice) four times the quantity of Tigernuts used.
Sugar (Half the weight of the Tigernuts)
Optional: Lemon or stick cinnamon
PREPARATION
1. Tigernuts must be soaked in water 24 hours to 36 hours for its rehydration; soaking time depends on the quality and conservation of the raw material.
2. Once rehydrated this is the way they look like: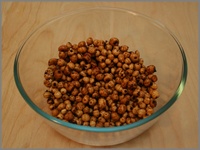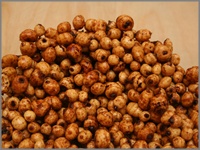 3. Use a bit of the water to chop the Tiger Nuts up in a blender to purée them.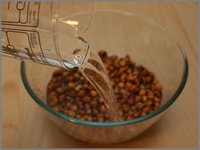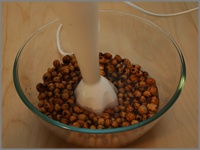 4. This is the paste (milk) produced. If we want to add cinnamon or lemon this is the moment it shoudl be done. If the consumption is not inmediate, store it in the fridge at this point.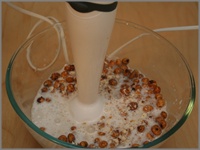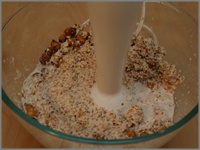 5. Once mixed we have to strain the resultant product. For this action we will need a bowl and a strainer to extract all the liquid from the Tigernuts by applying pressure on them.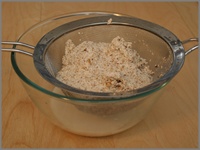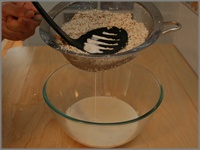 6. This is the resulting paste after extracting the liquid. This paste has no real use because all the nutrients are in the liquid.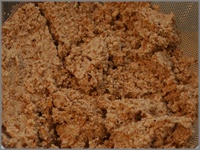 7. Once strained we add the rest of the water and the sugar. You don't need to add the sugar, taste it first to see if you want to add it.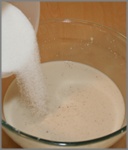 8. Blend powerfully.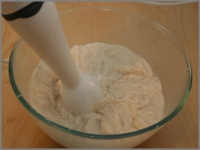 9. Put the resulting product in a jug with some ice to make it hyper-refreshing. Ice is optional and you can put it some hours into the freezer to cool it down.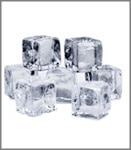 10. Blend again to take off all the solids parts of the ice.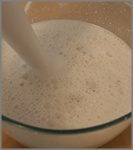 11. This is the result: Refreshing and ready to drink.