SKINNED TIGER NUTS / TIGERNUTS WITHOUT SKIN
After years of research and develpment, we have managed to peel the tigernuts.
We are proud to present you: The tigernuts without skin.
We, from Tigernuts Traders, wanted to offer a very exclusive product to our customers. After several years of investigation we achieved something that seemed to be an impossible mission: taking out the Tigernut from the skin that protects it.
In collaboration with the renowned technical institute AINIA we developed a peeling process, which is 100% safe and reliable, and which allows us to offer you Tigernuts without skin – a Tigernut with a sweet taste and a pleasant white colour.
Thanks to its great taste, this kind of Tigernut can be presented to the customer in many ways: chocolate coated, caramelized, in a mix of nuts or dried fruits or in any other way consumers can imagine.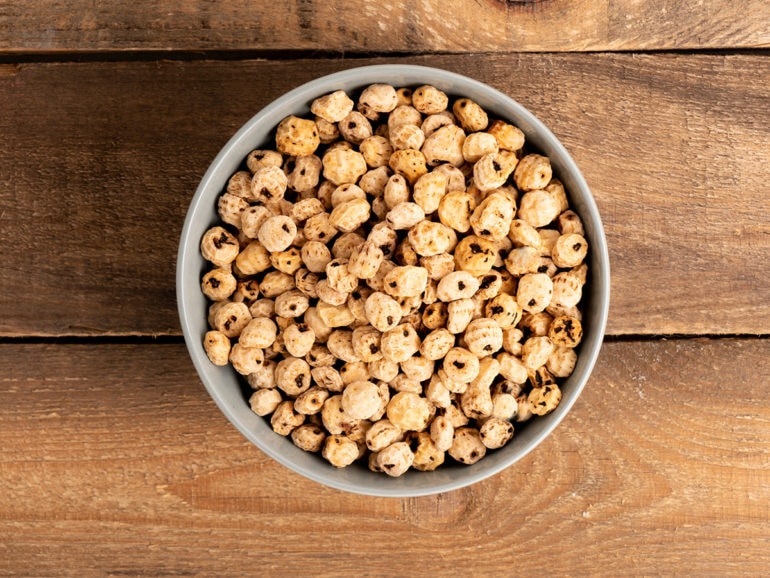 Enjoy Tigernuts in their softest form!
NUTRITIONAL ANALYSIS OF SKINNED TIGERNUTS
Average values at informative level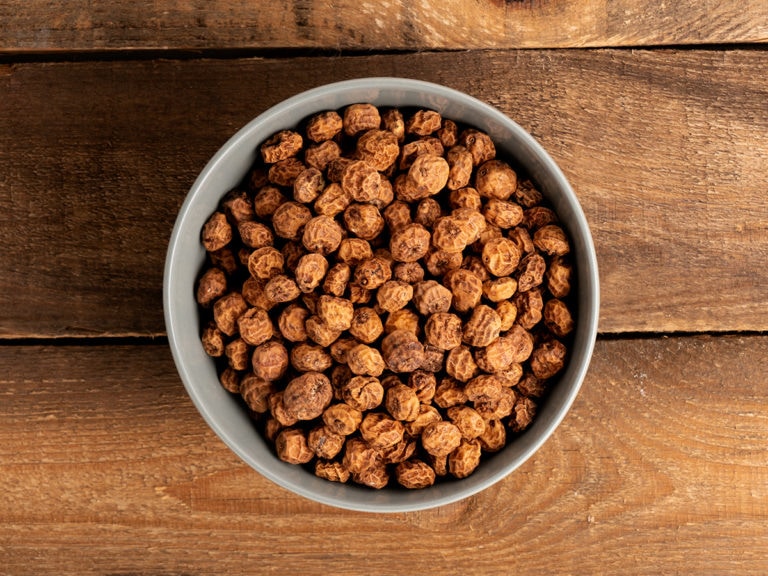 Tigernuts are small tubers. They are used in many different ways …
Read More »