Fine tigernut flour offers a perfect balance between the tuber's essential properties and the qualities of a high-quality food flour. Based on our experience in the development of tigernut flour, we have sought in this intermediate version an ideal option for bakery and pastry recipes. The granulometry achieved allows this use whilst preserving all the sweetness and authenticity of the tigernut.
Our fine tigernut flour is an excellent demonstration of the know-how of our research and development. The objective of this product was clear: to create a functional flour without sacrificing the original flavour.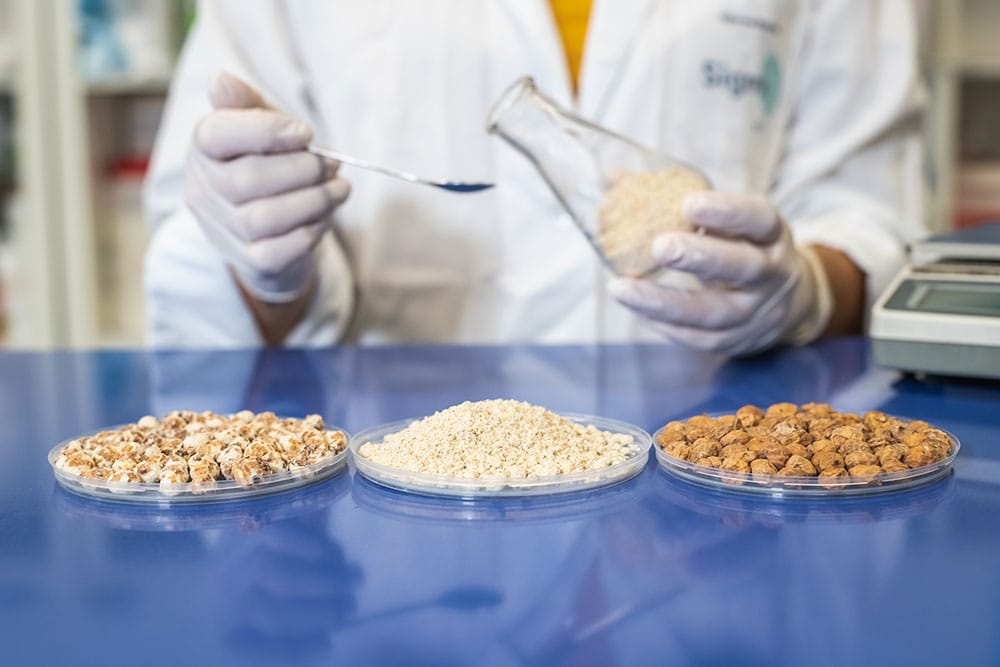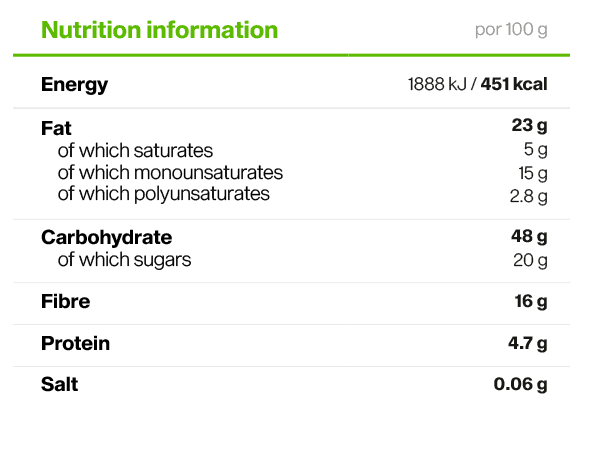 The ecological cultivation of our tigernuts Increasing the production of ORGANIC tigernuts is one of our main commitments. On the one hand, it is a natural response to growing consumer demand, expressed through our customers. On the other hand, the transition to ecological farming is motivated by an ambition: to work better, to propose a better product, to be a better company.
Currently, our ORGANIC tigernut, certified by Control Union and regularly controlled, comes from Niger. It is free of toxic residues from pesticides, herbicides, insecticides and synthetic fertilisers used in conventional agriculture. Crop rotation is applied in our ORGANIC fields so as not to deplete the nutrients from the soil, improve biodiversity and maintain crop yields.
Currently our production varies between 25% and 35% of ecological product. Our goal is to exceed 50% by 2025.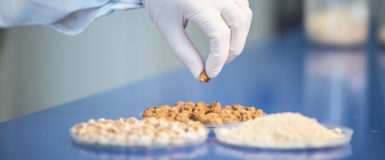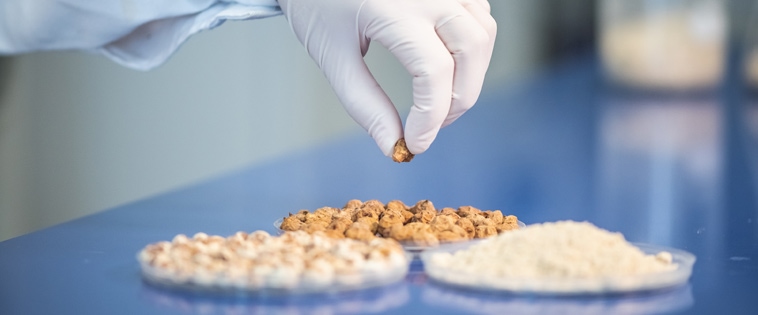 Tigernuts is moving closer to IFS Food v7 certification
We are constantly reinventing ourselves and setting every higher standards. This dynamic of permanent improvement has always been one of the pillars of the Tigernuts strategy. For this reason, in 2021, the company will take a new step forward in quality with the implementation of the IFS Food v7 certification standards, one of the most
Read More »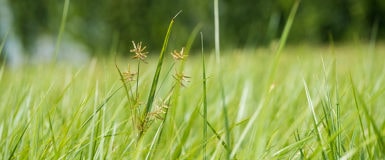 Tigernuts is set to use biofuel to import its organic tiger nuts
Reducing the impact of its business on the environment and promoting sustainability is one of Tigernuts key strategic objectives. The company is embracing its responsibility in the fight against climate change by innovatively changing its modus operandi. From 2021, all containers of organic tiger nuts imported from Africa will be shipped on freighters that run
Read More »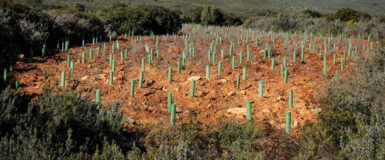 Tigernuts is starting its local reforestation program
As part of its "Tigernuts for Life" program and as part of its commitment to sustainability, Tigernuts is launching new initiatives in 2021. At the beginning of the year, the company completed the first planting of 2,200 trees, the first step in an ambitious carbon footprint offset project. Certified by the specialized agency Bosques Sostenibles
Read More »