We are pleased to announce the availability of our newest product Peeled Tigernuts, available in conventional and organic certified quality.
We succeeded obtaining this highly expected product by using a unique, new and entirely mechanical peeling process that removes the outer coating of Tigernuts leaving the intense sweet tasting inner, with health giving vitamins and nutrients.
Our Peeled Tigernuts are organic certified, Non-GMO and gluten free and will be supplied in our well-known vacuum packaging to preserve their nutritional properties and quality for a long time.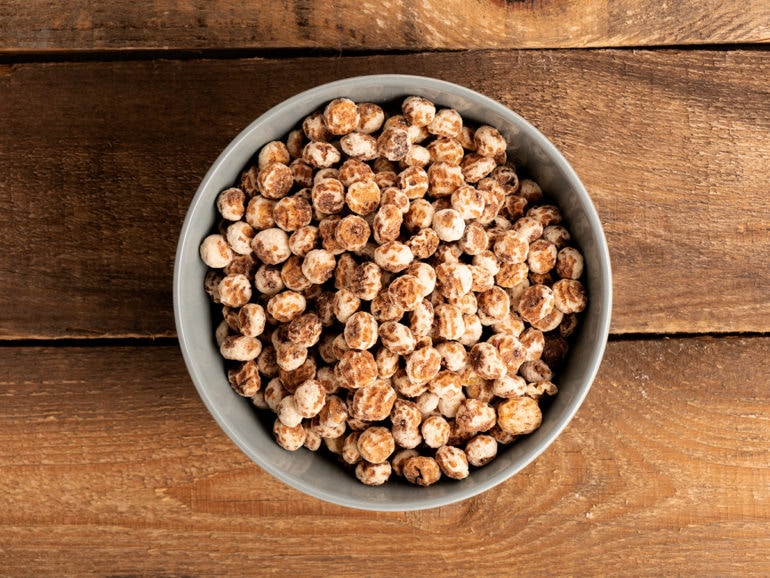 Peeled Tigernuts are softer, easier to chew, just perfect to be eaten straight out of the bag as a healthy snack. They are packed with fibre which make them act as a delicious appetite suppressant.
Nutritional table of Peeled Tigernuts
Average values at informative level
THE PEELED TIGERNUTS ARE ...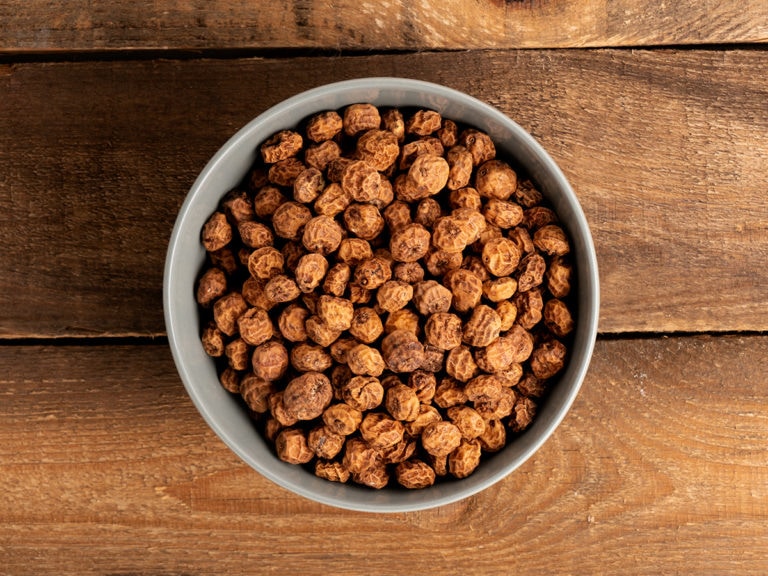 Tigernuts are small tubers. They are used in many different ways …
Read more »