TIGERNUTS FLOUR: HEALTHY, SWEET AND GLUTEN FREE
Tigernut flour has a unique sweet taste, which we found ideal for different uses, as much that we are still continuously investigating further developments of our products. We bly believe in the benefits of this flour for health reasons, through various analyses, it has been confirmed to be an alternative for dietetics and it's gluten free. In any case a positive alternative within the use of any type of flour.
- It's a good alternative to wheat flour, as it's gluten free and good for people who can't take gluten in their diet.
- It's considered a good flour or additive for the bakery industry , as its natural sugars contents is really high, avoiding the necessity of adding to much extra sugar (good option for diabetics)
- The high fibre content of its raw material (Tigernuts) makes the product very healthy, as everyone needs a minimum fibre contribution each day.
- Mixed with other flour (as maize flour) could become, in the same way, very tempting and tasty.
- Furthermore, the Tigernuts Flour does not loose any of its nutritious properties in the milling process.

Tigernut Flour: Qualities
---
With our dedicated equipment and unique milling process we milled Tigernuts into a delicious, naturally sweet tasting, gluten, nut and allergen free flour. The result is Tigernuts Flour available in 3 different grades, the healthiest alternative to wheat and nut flours.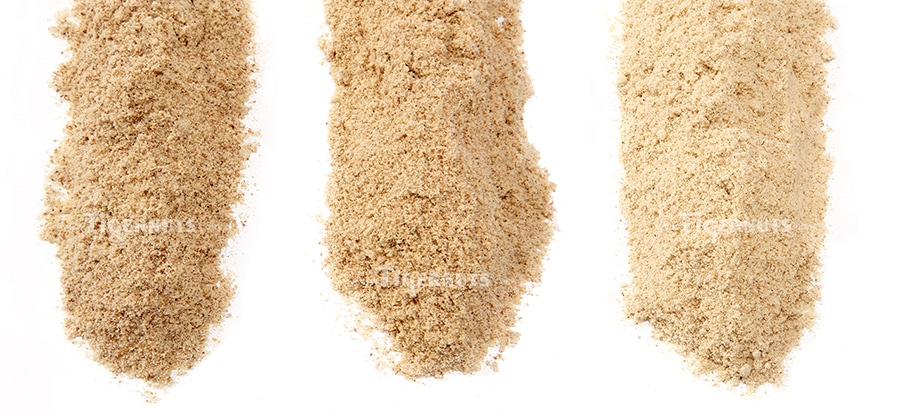 Tigernuts Flour
* The classical one
Tigernuts Flour Fine
* The fine one
Tigernuts Flour Extra Fine
*The extra fine
Tigernuts Flour - Gives your breakfast and smoothies an extra boost of energy and fibre. It is also considered a useful flour for the bakery industry as its natural sugars content is really high, avoiding the necessity of adding any or too much sugar.
Tigernuts Flour Fine - The potential for this flour is endless, it works great in all bakery and pastry recipes. Our finely milled Tigernuts Flour has a unique sweet taste and does not lose any of its nutritious proprieties in the milling process.
Tigernuts Flour Extra Fine – This is the supreme quality and finest Tigernuts powder on the market. It can replace white flour with similar results. It is the perfect gluten and nut free alternative for the most delicate food creations.
WHAT IS IT'S USE?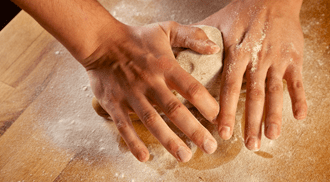 PASTRY
Its high content of natural sugars make the Tigernuts flour the ideal ingredient for preparing incredible desserts. You can find some desserts we have prepared for you in our blog. Cookies, cakes or muffins are converted with the use of Tigernuts flour in a food without sugar, with fiber, without saturated fats. And the best is that it tasted great.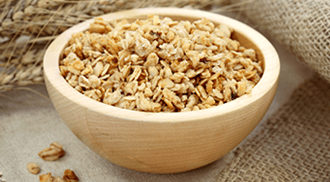 MUESLI
With a different milling process you can get a muesli with an incredible flavor, full of nutrients that make your breaksfasts and snacks really healthy. Our company also offers the possibility to add it to your yoghurts and create a very healthy food. With the Tigernuts flour you can discover the incredible possibilities of having a balanced diet from the breakfast to dinner.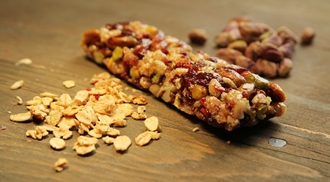 BARS OR SNACKS
The Tigernuts flour (in its two variants: as flour or muesli) is a food you can eat wherever you want in form of bars or snacks. This product has a high content of fiber and helps to increase your well-being by controlling your digestion, your sugar levels and your weight.
---
NUTRITIONAL ANALYSIS OF TIGERNUTS FLOUR
---
ANALYSIS

Energy
Carbohydrates
Fats
Proteins
Fiber
Humidity

496,80 Kcal/100gr.
30,55 gr/100gr.
24,90 gr/100gr.
4,58 gr/100gr.
33,04 gr/100gr.
4,64 gr/100gr.
MINERALS

(P)
(Mg)
(K)
(Na)
(Ca)

340 mg/Kg
900 mg/Kg
7100 mg/Kg
120 mg/Kg
900 mg/Kg
---
The Tigernuts flour is ...
OTHER TIGERNUTS PRODUCTS
---